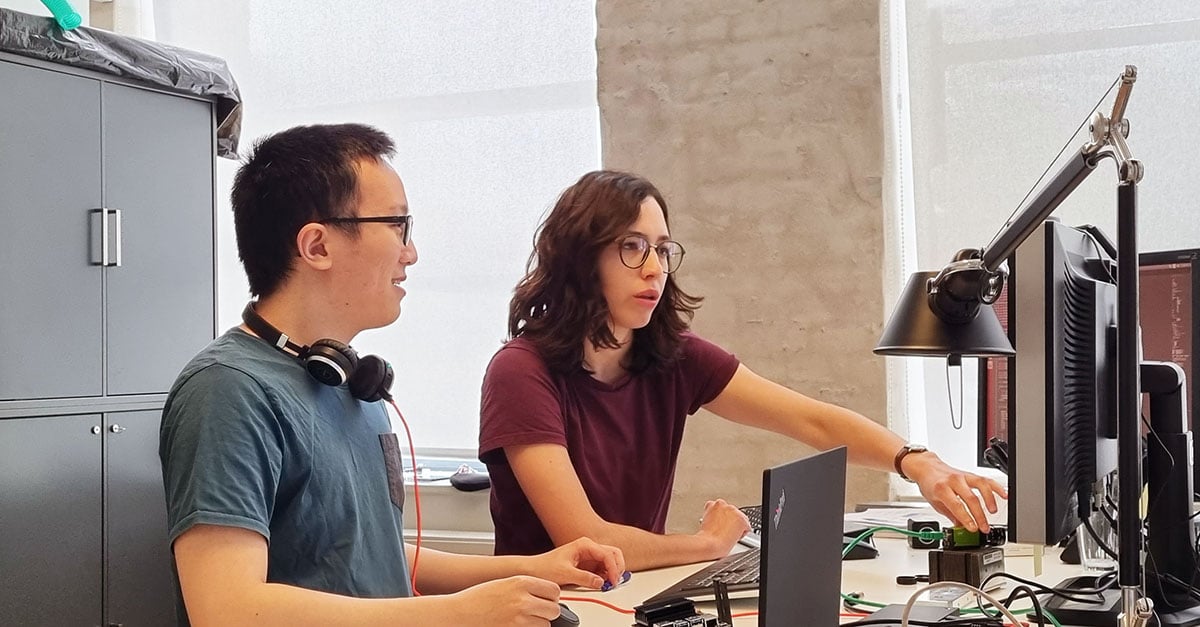 Meet Marta Pasquetti and Johnny Ye!....two new members of JAI's Global Support Team.

We are strengthening our customer support team with two new application engineers. Marta and Johnny will have their base in JAI´s Copenhagen office, and will be part of JAI's Global Support Team responding 24/7 to customer questions coming in via JAI's on-line help desk.

Marta says: "In my day-to-day work, I assist our customers in finding solutions to their software challenges. We work as a global team to resolve all challenges our customers might be facing developing their software using our SDK"
With a master's degree in Automation Engineering from University of Padua (Italy) Marta also works with ARM technology like Jetson module programming applications.

Johnny joins JAI's support team with a master's degree from the Danish Technical University with specialty in Automation and Robot Technology: "I enjoy working with technical customer support questions coming from many different markets and countries and look forward to providing fast and timely response to our customer's requests".

Welcome Marta and Johnny!