JAI introduces a new industrial color line scan camera in the Sweep+ Series. The Sweep+ SW-4000T-10GE is a prism-based color line scan camera equipped with 3 CMOS sensors (each with 4096 pixels) and a super-fast 10GBASE-T GigE Vision Interface including backwards compatibility to N-BASE-T and 1000BASE-T GigE Vision interfaces.
The combination of 3-CMOS prism color line scan technology with a 10GBASE-T (10Gbit/s) interface, not only makes this camera the world's first product of its kind, but also the world's fastest prism-based RGB color line scan camera.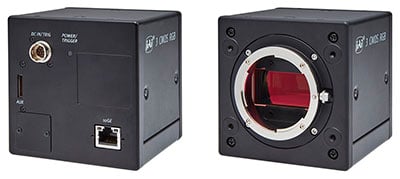 The 3-CMOS prism design features three separate imagers that simultaneously - in a single optical plane - capture red, green, and blue spectral wavebands for supreme color imaging accuracy. This method eliminates off-angle viewing problems, spatial compensation issues, 3D cylindrical offsets, and other problems that can affect image quality when using trilinear color line scan technology.
To learn more about the prism-based technology, please download the white paper:


The new Sweep+ SW-4000T-10GE offers a maximum resolution of 4096 pixels (4k) per channel/line, and in combination with the 10GBASE-T interface, the camera provides RGB output at a maximum line rate as high as 97 kHz (97,000 scan lines/second). YUV color data can be output at up to 145 kHz. Using sensor Region-of-interest (ROI) the camera can output data at even faster line rates. Setting the camera at for example 2112 pixels the scan rate can be increased to as much as 183.400 lines/s.
10GigE interface with backwards compatibility, covering the slowest to the fastest running vision applications:
Via intelligent auto-negotiation technology the new Sweep+ camera offers automatic backwards compatibility to N-BASE-T (5 Gbps and 2.5 Gbps) and the traditional 1000BASE-T (1 Gbps GigE Vision output), for customers running vision applications on these lower speed Ethernet standards. Therefore, the new SW-4000T-10GE color line scan camera covers multiple Ethernet configurations and is designed for the slowest to the fastest running vision applications, where color line scan technology is being applied as the inspection method.
Applications include:



High speed print and currency inspection



3D inspection of bottles, cans, or other cylindrical items.

Food sorting (vegetables, olives, fruittea leaves etc).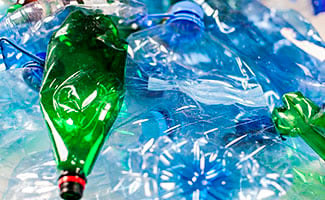 Waste sorting (colored plastic or glas).



Sheet metal and coin inspection.



Granular inspection.

User selectable pixel size and horizontal/vertical binning for maximum flexibility in pixel settings:
The SW-4000T-10GE camera offers two user-selectable pixel sizes – a 7.5 x 7.5 µm mode (Mode A) with fast responsivity for applications that need it, and a 7.5 x 10.5 µm mode (Mode B) to provide a deeper well with better dynamic range and SNR characteristics when more light is available or when running at lower speeds.
Also included in the camera sensor is a multi-line design that not only supports two-pixel horizontal binning, but also gives each of the color channels two lines in the vertical direction (direction of travel) to support 1 x 2, 2 x 1, or 2 x 2 binning. In total, this gives 8 different pixel size settings for maximum flexibility.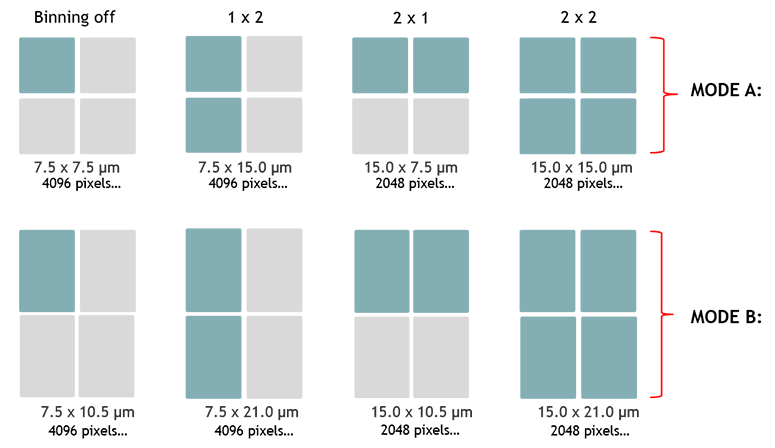 Built-in color space conversion:
Advanced color imaging systems often require a specific type of color representation to efficiently perform their intended function. RGB values must be converted to these different representations – also called color spaces – as part of the application.
The new SW-4000T-10GE features a programmable color matrix circuit with built-in color conversions from standard RGB output to sRGB, Adobe RGB, HSI and CIE XYZ color spaces. Customers can also program their own custom RGB conversions using the SW-4000T-10GE color matrix circuit. This broad range of color space options (in 4k line scan cameras) is only available from JAI.


Precision Time Protocol (PTP):
The Precision Time Protocol (PTP) is a protocol used to synchronize clocks throughout a computer network. With the PTP feature in the SW-4000T-10GE camera, image capture can take place at the same time for all linked cameras. All synchronous images have the shared timestamp, making image analysis easier.


Direct connection to encoders from the camera:
The SW-4000T-10GE provides four separate input lines plus built-in algorithms to support a direct connection from up to two separate rotary encoders. Functions are provided in the software control tool to let users easily define the inputs and the synchronization relationship between the encoder and the camera.


Additional features:
The SW-4000T-10GE camera comes with a wide range of additional features in keeping with the high reliability and high image quality typical of JAI cameras. These include:
Analog and digital gain adjustment.
Region-of-interest (ROI) settings for even higher scan rates.
Black level adjustment.
Manual, one-push, and automatic white balancing.
Multiple color temperature presets.
PRNU/DSNU correction.
Color shading correction.
Chromatic aberration correction.
Line counter/Time-stamp/CRC insert information.
Horizontal image mirroring.
Large variety of trigger options.
High shock & vibration rating (50 G, 10 G respectively).
More information:
Please download datasheet and learn more about the Sweep SW-4000T-10GE color line scan camera here .

Please learn more about other JAI Sweep+ color line scan cameras with 3-CMOS (R-G-B) and 4-CMOS (R-G-B-NIR) technology here.
Download the Prism Line Scan Technology White Paper: