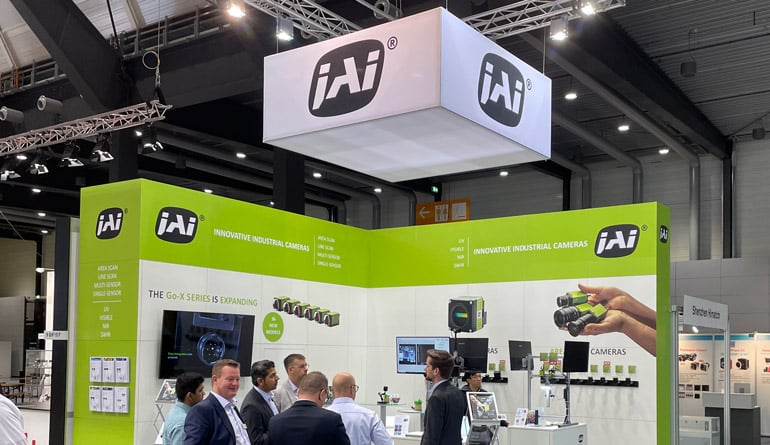 JAI presented a range of new industrial area scan and line scan cameras this year at Vision Stuttgart.
Industrial Vision Days:
Mihály Baki, JAI's Global Product Manager, presented the "Big Trends in Small Cameras": which applications are driving this trend, key innovative features and differences that are trending within the small camera community.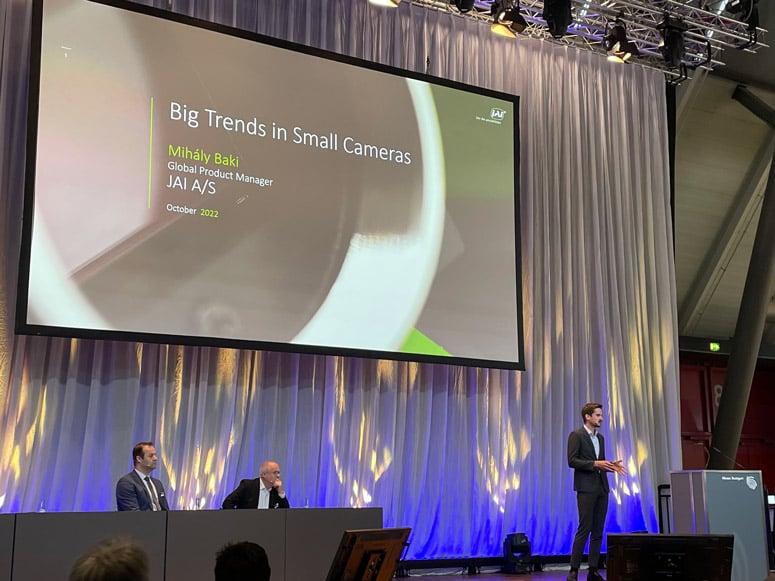 New Go-X Series models featuring the 4th Generation Pregius S sensors:
We displayed various Go-X camera models, including the new GOX-12405-5GE, GOX-8105-PGE and GOX-24505-CXP.
Now, the Go-X family contains 60 models, with resolutions ranging from 2.3 to 24.5 megapixels, both in monochrome and bayer color and a wide range of interface options.
Embedded Platforms Demo: Facial recognition
We demonstrated the benefits of compact processing platforms and small cameras using our Go-X camera (GOX-2402-USB) and an nVidia Jetson board. These compact solutions offer great value in neutral algorithm-based systems, with an example of facial recognition running on our demo.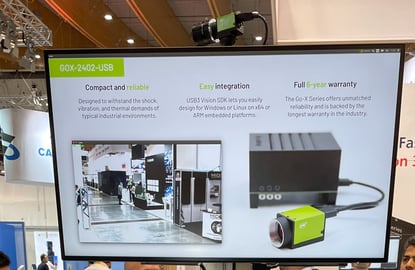 New 8-megapixel ultraviolet (UV) camera in the Go Series:
With an 8.1-megapixel Pregius S CMOS sensor and a frame rate of 69 fps, the new UV camera gives vision system designers new possibilities to improve various industrial inspection processes. More information will follow shortly.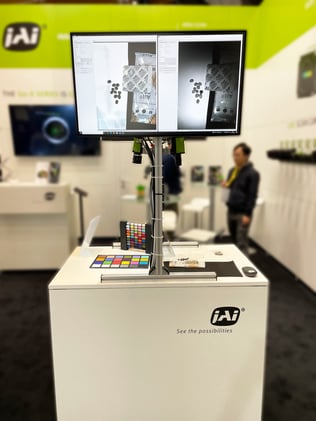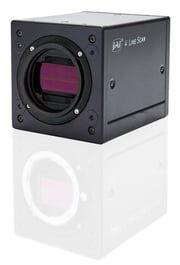 New prism-based four-channel line scan camera in the Sweep+ Series combining visible R-G-B and SWIR imaging in a single camera:
Among the new cameras, we also displayed the new multi-sensor prism-based line scan camera from the Sweep+ Series that combines visible color imaging and Short Ware Infrared (SWIR) imaging in a single camera. More information will follow shortly...
25 and 45-megapixel area scan cameras in the Spark Series with high frame rates:
We displayed the two high-resolution area scan cameras (25MP and 45MP) in the Spark Series, which are perfect for applications that demand high-resolution images and the highest possible throughput.
3-CMOS PRISM-BASED CAMERA VS. 1-CMOS BAYER CAMERA:
At the booth, visitors could also see a demonstration of the two JAI cameras, one from the Apex Series (AP-3200T-USB) and one from the Go series.
The JAI RGB color imaging technique provides better color accuracy and spatial precision than traditional color cameras using the Bayer mosaic technique.
In Bayer cameras, each pixel is filtered to record only one of three colors. Therefore, the data from each pixel cannot fully specify each of the red, green, and blue values on its own.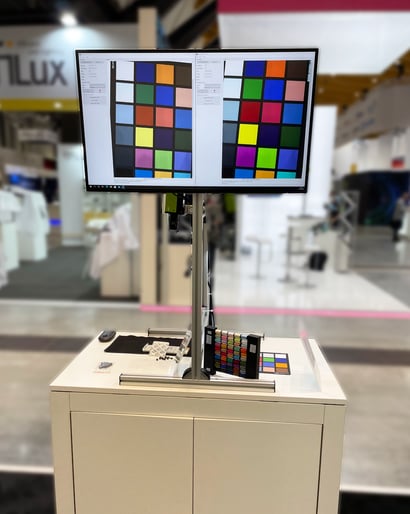 For more information, please download our Tech Guide about color imaging in machine vision.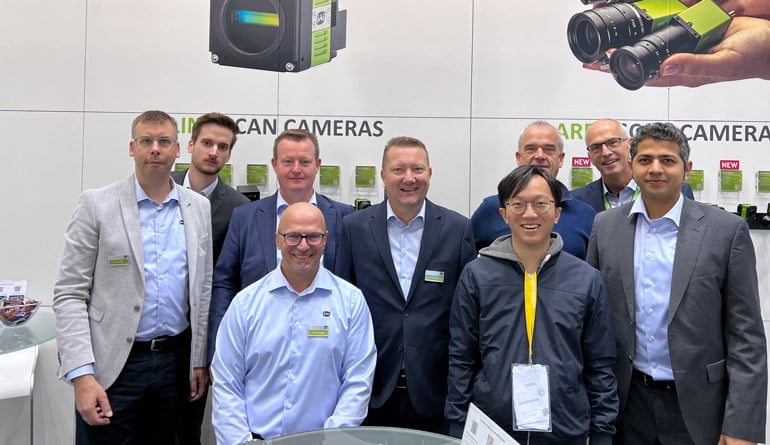 The JAI Vision team would like to thank all the visitors who came to JAI's booth showing great interest in our new products.
You can also visit JAI's Vision Showroom for more information.
Would you like to know more?
You couldn't attend Vision Stuttgart this year, but would like to know more about JAI's new cameras?