JAI's SP-12401-USB is a new 12.4-megapixel camera in the Spark Series of high resolution area scan cameras. Two models are offered – a monochrome model (SP-12401M-USB) and a color model (SP-12401C-USB). Both models are built around the Sony PregiusTM IMX304 CMOS imager, which features 3.45-micron pixels and a dark noise rating of less than 2.5 electrons for excellent image quality even under low light conditions.
The cameras are equipped with a standard USB3 Vision interface capable of running at 23.4 frames per second for 8-bit monochrome or raw Bayer images at full resolution (4112 x 3008 for monochrome and 4088 x 3000 for color). Power and triggering can be supplied via a separate 12-pin connector.
The new SP-12401-USB models feature JAI's new "second generation" Spark Series enclosure that is considerably smaller than previous Spark Series cameras, while maintaining the high shock and vibration ratings of the earlier models. Overall size is 44 x 44 x 44 mm – more than 50% smaller by volume than previous Spark Series cameras - with an 80 G shock rating and a 10 G vibration rating for high durability in industrial environments.
Among the most noteworthy features are several advanced color imaging capabilities in the SP-12401C-USB which have traditionally only been offered in JAI's prism color cameras. These include 24-bit and 30-bit in-camera interpolation using a sophisticated 5 x 5 de-Bayering algorithm. The interpolated output can be provided in raw RGB format, or can utilize the built-in color space conversion capabilities of the SP-12401C-USB to be converted to HSI, CIE XYZ, sRGB, Adobe RGB, or any user-defined custom RGB format, depending on the requirements of the application.
In addition, the SP-12401C-USB features a color enhancement function that can be used to "boost" the intensity for any of 6 different primary/complementary colors (red, green, blue, cyan, magenta, yellow). Each color can be enhanced up to 2X its normal intensity to make certain items "stand out", such as the red color of blood vs. surrounding tissue in a life sciences application.
Other features found in both color and monochrome models include single- and multi-ROI capabilities and an edge enhancement function for better contrast at key boundaries within the image.
The SP-12401-USB models support the use of C-mount lenses with a 1.1-inch optical format. The compact size and lens format make the cameras suitable for a wide variety of applications ranging from life sciences to robotics.
Application examples:
Here are a few applications where the Spark SP-12401 and SP-12400 cameras are especially suitable:



Virtual reality and entertainment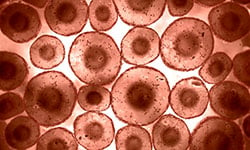 Life science and microscopy imaging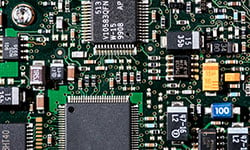 Electronics inspection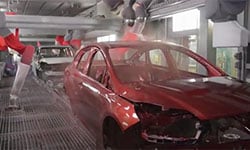 Automotive paint spray finish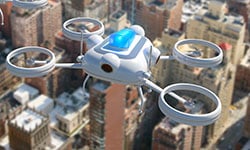 Aerial imaging



Security and facial recognition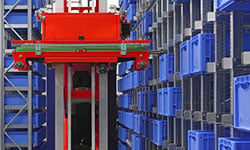 Automatic inventory systems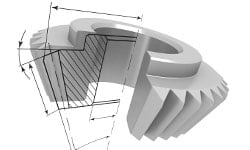 Metrology applications
Get full details about any of JAI's 12.4-megapixel models at:
SP-12401C-USB - USB3 Vision interface, color
SP-12401M-USB - USB3 Vision interface, monochrome
SP-12401C-PGE - GigE Vision interface, color
SP-12401M-PGE - GigE Vision interface, monochrome
SP-12400C-PMCL - Camera Link interface, color
SP-12400M-PMCL - Camera Link interface, monochrome